Tripawds is a user-supported community. Thank you for your support!
It happened!  He turned 13 on Saterday the 15th!!!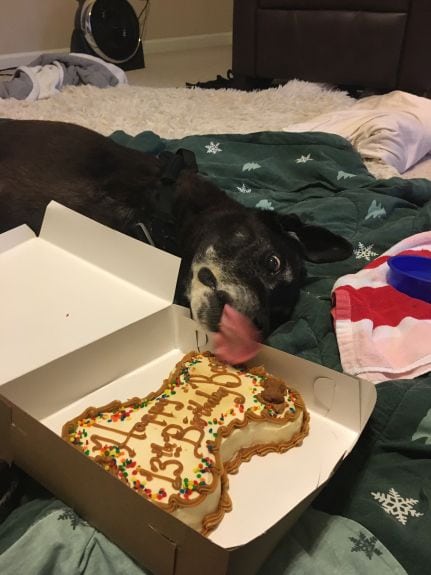 He's having more health issues and still can't walk.  We have been dealing with a lot the last three months (I'll update more when I can).
He got sick on his birthday and vomited 3 times and then had diarrhea.  We couldn't give him his cake until two days later / last night.  I just gave him a Small peice and he looked much better.  We thought he was doing better but this morning he woke with more diarrhea and blood.  I am worried and he is going to the vet this afternoon, which is the first appointment available.  Hopefully we will get him feeling better soon and we may just have to stretch out his birthday celebration all month!
#seniortripawdsrule #heartdog