Tripawds is a user-supported community. Thank you for your support!
One year ago we had no idea what was to come.  I'm so grateful for the last year with my special fur baby.  Maybe we will get to celebrate his 13 th Birthday in September.  That's something that seems possible now but a year ago…..  He's a very special boy and every day with him is so precious.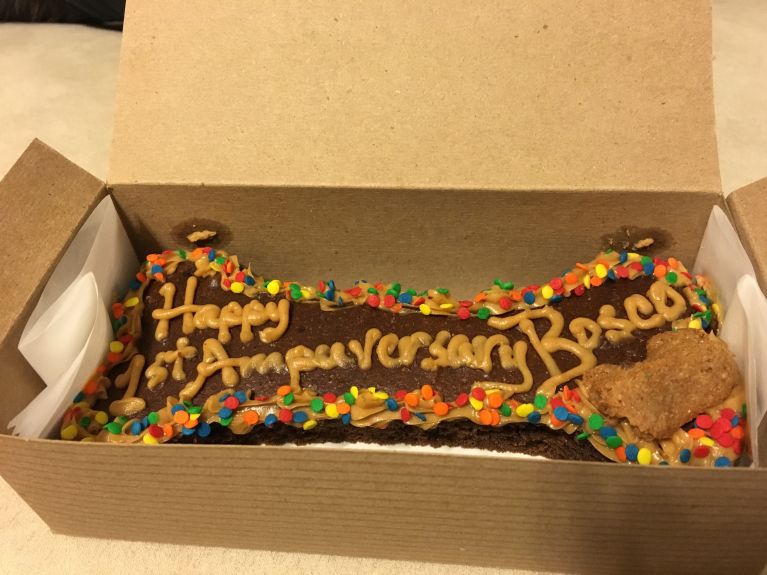 The owners at our local barkary are amazing!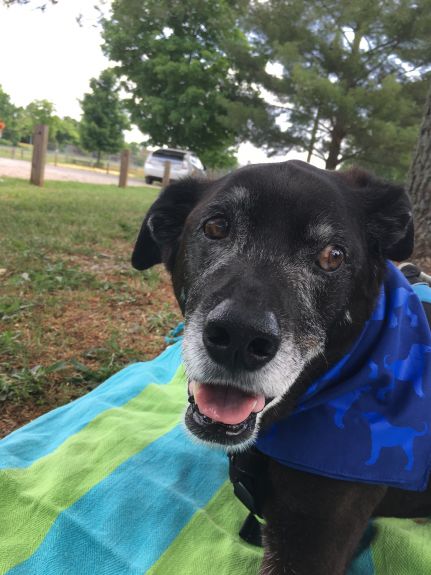 Picnic and bike ride on Friday!  Gotta love the doggieride!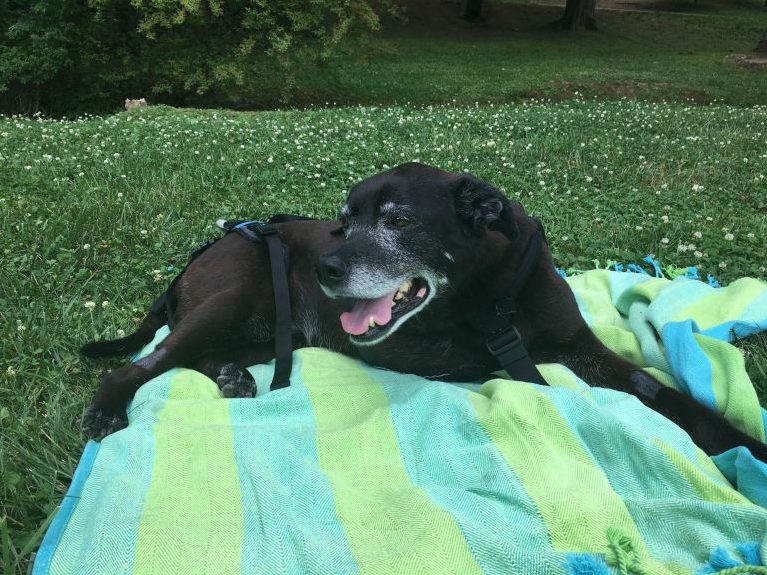 Saterday picnic and maybe a hamburger patty from Sonic….. His actual Ampuversary.
He's such a good boy.  Prednisone makes him predy hungry but he waited for me to take his picture.
Happy Ampuversary Bosco!