Tripawds is a user-supported community. Thank you for your support!
We just got back from Bosco's first vaccine appointment.  We were asked, as others have been, not to discuss the vaccine on social media.  It's not unreasonable since they don't want to bias folks if someone has an especially good or bad experience.
Let me just say say that I have no idea what effect the vaccine will have but we are happy and relieved at this point.  Bosco is doing great.  We were concerned about his back issues and the car ride.  We stopped a bunch on the way down which seemed to help.  On the way back home, he was so tired we didn't stop but he looks great.  We thought he might have a set back with his back but he looks great!  Thank goodness!  The poor boy has been through enough.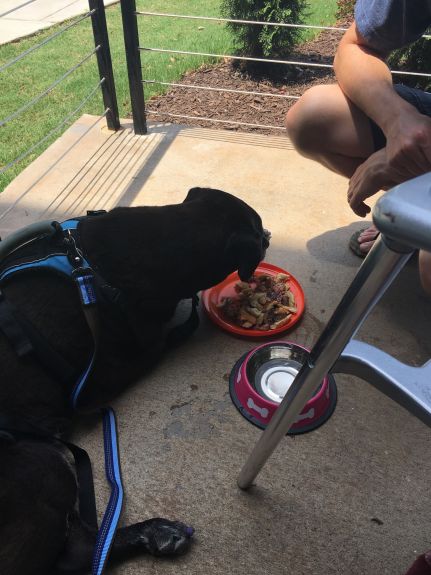 We spoiled him rotten since we didn't know how he would react to the vaccine.  Honestly there was a part of me that feared we might not bring him home.  There was a burger place with a dog friendly patio.  Bosco had a plain burger.  I swear we do feed him healthy stuff most of the time.  He begs for sugar snap peas and lately has been eating his honest kitchen.  But, he enjoyed his meal and the patio was really nice.
Bosco found a mouse!  Greenville has a bunch of neat statues.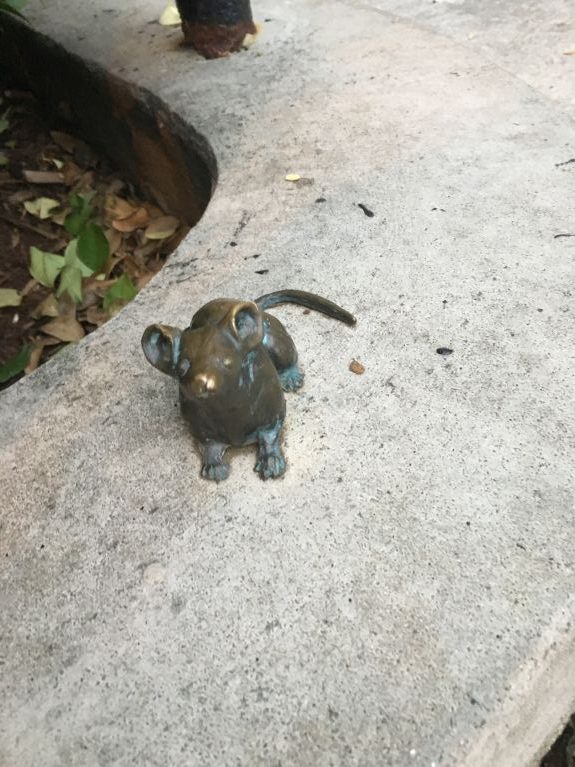 While we waited for Bosco we walked along the Reedy.  It was beautiful.  There were baby geese.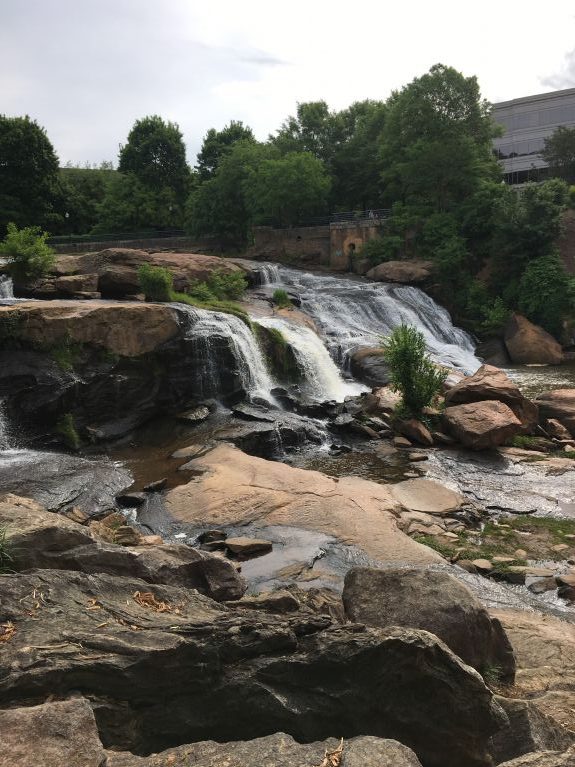 We're so relieved and grateful to have the first round over with!  And we're thrilled he is home!  Thank you all for the support.  It was a stressful few days.