Tripawds is a user-supported community. Thank you for your support!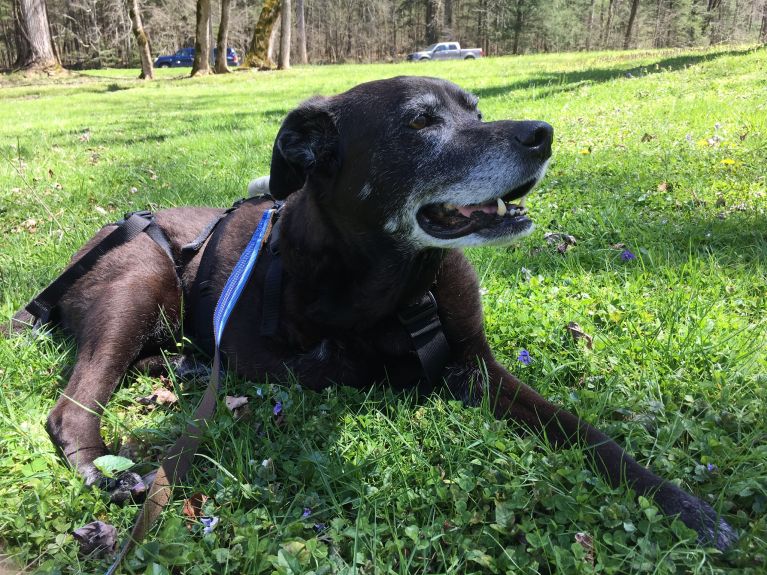 This comming Monday is the big day.  The day that decides if Bosco can participate in the Osteosarcoma vaccine study.  I'm worried because we are about 10 months post diagnosis already, he's having issues with food aversion, and he's been groaning.  On the other hand, although he is picky about food, he is eating and he is taking an SSRI which is helping too.  We have to offer a variety of foods until we find something he wants but he is eating.  The groaning might simply be his arthritis.  We manage it with meds, massage, and occasional acupuncture but maybe it's getting worse.
The cancer may not have spread.  He has energy.  He asked to go for a walk yesterday!  Also no coughing.  His nose is always running due to allergy but it's no worse than usual.  So these things give me hope.
He ate a ton of Oliver Bentley treats this afternoon.  They are limited ingredient treats with ginger and honey from Savannah bee company.  We bought some when we were in Savannah and he liked them so I just ordered more and they came today.  They sent a sweet note!  By the way, you can take your dog into the Savannah Bee Company which we did the Saterday  before Easter in Gatlinburg!  Why didn't I take a photo of that though!?
Anyway, these treats are good ones for Bosco who has GI issues in addition to food aversion.  I try to keep a variety of treats arround since I never know what he will eat.
While we wait for Monday, we're trying focus on having fun (and hide my worries as much as possible) with Bosco.  Hopefully it will all turn out well.  He sure deserves it.  He is the best dog!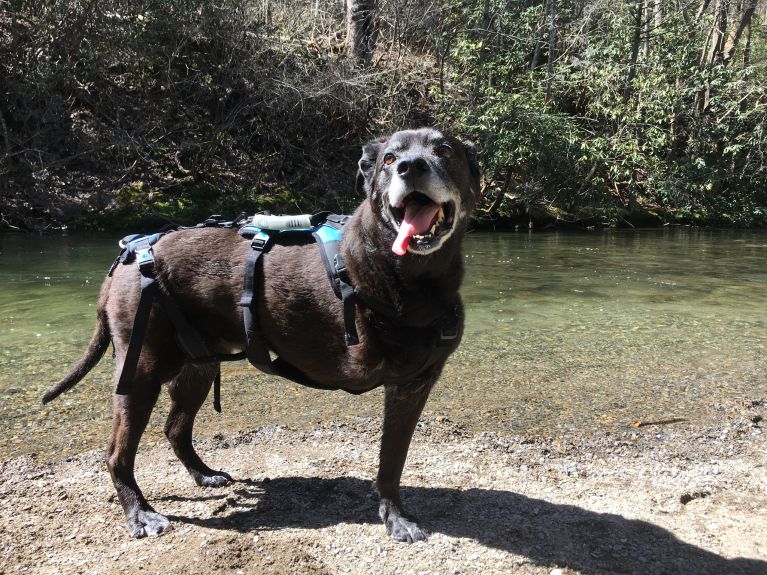 Our favorite spot along one of the dog friendly hiking trails in the Smokies.