Tripawds is a user-supported community. Thank you for your support!
Tomorrow is the day.
Today was pretty mellow but great!  Wow, he has had a huge appetite today, which is probably a good thing since he has to fast tomorrow for blood work.  He ate lots of veggies and maybe… some steak.  Yeah he's spoiled.  I'll own that!
Also I played arround with a treat recipe and came up with my own honey ginger treat.  Bosco hung out in kitchen while I baked and enjoyed the smells.  He went nuts for them and just made my day!
I trimmed his toe nails and Dr. Buzby is on board too.  He is all set to deal with the slip and slide that is the flooring at the vet's office.
Team Bosco or should I say Hungry Hungry Hippo is feeling cautiously optimistic about tomorrow's tests!
Below, chillin on the couch begging from dad and generally acting like a lab!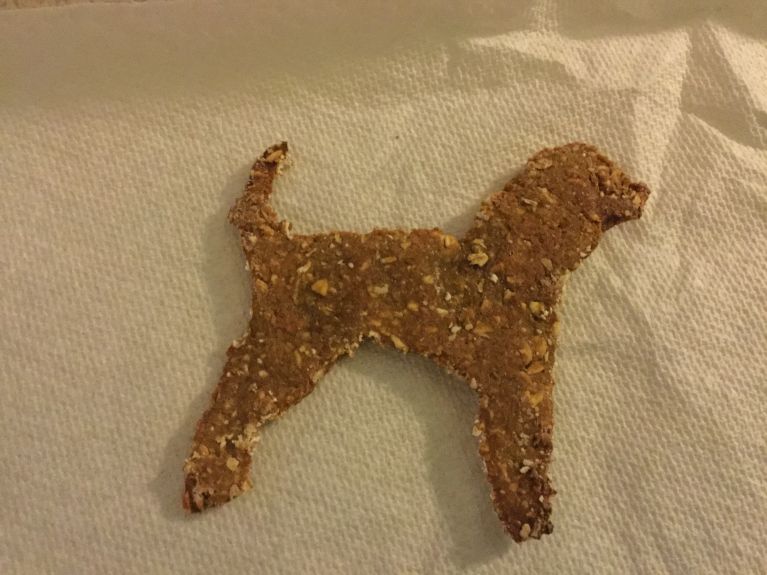 Home made snacks!